Staff Profile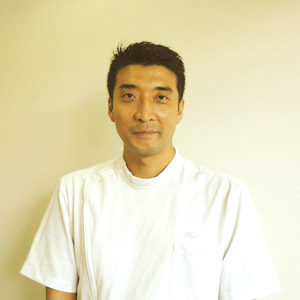 Director
Yoshiyuki Hojo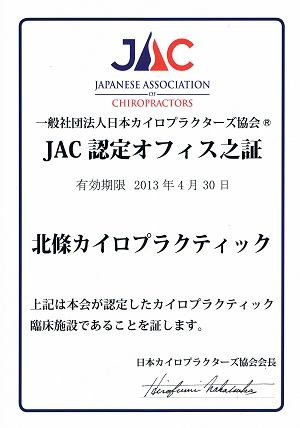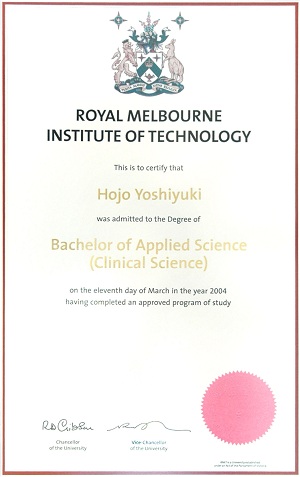 School Career
Musashi University in 1996
Royal Melbourne Institute of Techenology University Chiropractic Unit-Japan in 2003 (Graduated with Honors)
Degree/License
B.A (Bachelor of Art)
B.App.Sc (Bachelor of Applied Science)
B.C.Sc (Bachelor of Chiropractic Sceince)
Activator Methods Chiropractic Technique Advanced Proficiency Rating
International College of Applied Kinesiology Australasia
Bone Therapist
Technique/Assosiaion
Technique: Diversified/Gonsted/AK/Activator Methods/Cox/Bone Therapy
Association: JAC/ICAK Japan/Chiropractic Activator Network Japan
About Chiropractic
In 1895, D.D.palmer of the USA, discoverd the chiropractic manipulation techenique.
Chiropractic is a health care of the skeltal structure system and especially nervous system for improving the health. We try to distinguish between acceptable and unacceptable serious problems that might be risk favotes for life, such as cancer, organ problems, heart problems etc.
The purpose of chiropractic is to stimulate the body's natural healing system. The purpose is pulling out the self-treatment systems (homeostasis) as well as possible.
In our opinion, chiropractic is much more than manipulations, selfcare (Posture, Exercise, Life style etc) is just as important. Treatment consists of both manipulation and guidance for continued self care.