Staff Profile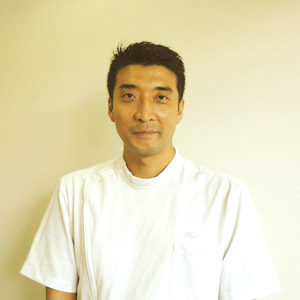 Chiropractor
Yoshiyuki Hojo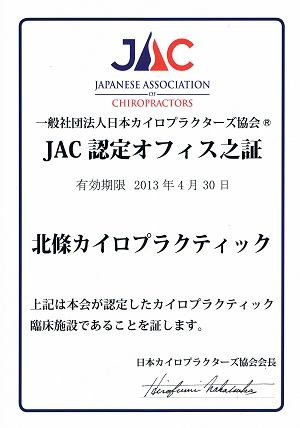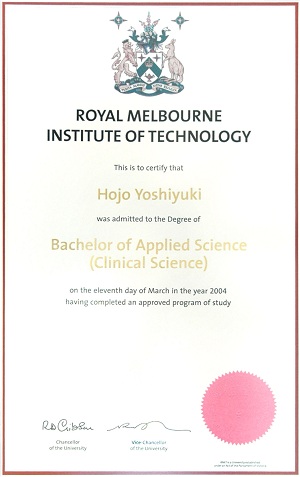 School Career
Musashi University in 1996
Royal Melbourne Institute of Techenology University Chiropractic Unit-Japan in 2004 (Graduated with Honor)
Degree/License
B.A (Bachelor of Art)
B.App.Sc (Bachelor of Applied Science)
B.C.Sc (Bachelor of Chiropractic Sceince)
ICCSP (Internationally Certified Chiropractor Sports Practitioner )
Activator Methods Chiropractic Technique Advanced Proficiency Rating
International College of Applied Kinesiology Australasia
Bone Therapist
Technique/Assosiaion
Technique: Diversified/Gonsted/AK/Activator Methods/Cox/Bone Therapy
Association: JAC/J-Focs/Registered Chiropractor,Japan Chiropractic Register
SPECIAL OFFER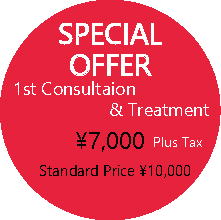 Please inform us application of the special offer when you make a reservation.
If you need chiropractic care, I have some good news for you.I need help to improve my English skills as a chiropractor for the Tokyo 2020 Olympic Games.
You can get 50% OFF your first consultation and treatment so that I can gain experience using English in my job.
Patient's voice (Maren Nilsen, 2018) from NOR

I have been seeing Dr. Hojo for a while now due to shoulder and neck pain. Dr. Hojo has really helped me with my problems and pain. His English is perfect, which makes communication very easy. He is very good at explaining his treatment and is always prepared to answer any questions you might have. Dr. Hojo is very friendly and helpful, yet professional. I highly recommend his services to anyone.
Patient's voice (Dominic Cox, 2018) from GBR

I have been a client of Dr. Hojo for nearly three months and in that short time I have experienced a dramatic decrease in lower back pain and the frequency of head aches and neck aches. Dr. Hojo is always incredibly thorough, providing friendly and professional support. He has also been very helpful at recommending simple exercises to do at home and at work, which have really helped to maintain the progress achieved in his sessions. He takes the time to explain why certain issues occur and gets to the root of the problem, rather than offering a quick, superficial fix. His great English means that he is able to explain exactly why he has chosen a particular treatment and there is never any ambiguity in his explanations or answers to questions. I would highly recommend Dr. Hojo's services.
Patient's voice (Tony Haggett, 2018) from AUS

I have been seeing Dr Hojo for a while now and what makes me go back is the holistic approach he takes to the treatment he performs. It isn't just a quick crack and see you later, as I have had from many other chiropractors in different countries. He is gentle and thorough and it is a breeze to communicate in English with him allowing you to explain your problems. I have felt a marked improvement in my movement after a few visits. He not only works on your bones but also the muscles around them which is often a blessing in disguise and gives you instant relief. I highly recommend Dr Hojo's practice.
Patient's voice (Angela Nishioka, 2018) from PHL

I have been a client of Dr. Hojo for a month and with such a short period of treatment I am grateful that I am relieved from my back pain and sciatica leg pain. I highly recommend him for his top notch skill on chiropractic care plus they are very friendly and easy to communicate with in English. As I'm a foreigner it is difficult to find a doctor here in Japan who can understand my concerns for my well being. Dr. Hojo is recommendable for English speakers and he will explain to you briefly how to correct your posture and give some exercise tips to become pain free individual. No need surgery as Dr. Hojo from Ichikawa Japan is here to help you.
Patient's voice (Aidan Doyle, 2017) from GBR

I had a reoccurrence of an old disk herniation resulting in severe back pain which also caused some shoulder/neck discomfort.This appeared due to the seating on the long flight from the USA to Japan.The issue made it hard to sleep or walk and no position gave adequate relief.After a few treatments from Dr. Hojo, the spine realignment was successful enough to resolve the pain and allow normal movement again.In addition, my Japanese is non-existent so the English skills of Dr. Hojo were very important to be able to communicate the issue adequately and to discuss treatment options. I would recommend Dr. Hojo to all English (and non-English) speaking patients looking for good chiropractic care in Japan.
Patient's voice (Jonathan Docherty, 2017) from GBR

I've been a client of Dr Hojo's for a number of years and I've been delighted with his professional and friendly service. My Japanese skills are limited and it has been such a relief to receive regular excellent treatment and health advice in English. I recommend you try Dr Hojo's chiropractic clinic to help relieve your aches and pains.
About Chiropractic
In 1895, D.D.palmer of the USA, discoverd the chiropractic manipulation techenique.
Chiropractic is a health care of the skeltal structure system and especially nervous system for improving the health. We try to distinguish between acceptable and unacceptable serious problems that might be risk favotes for life, such as cancer, organ problems, heart problems etc.
The purpose of chiropractic is to stimulate the body's natural healing system. The purpose is pulling out the self-treatment systems (homeostasis) as well as possible.
In our opinion, chiropractic is much more than manipulations, selfcare (Posture, Exercise, Life style etc) is just as important. Treatment consists of both manipulation and guidance for continued self care.